Obituary of Thomas Hoong Wag Leung (OW1953)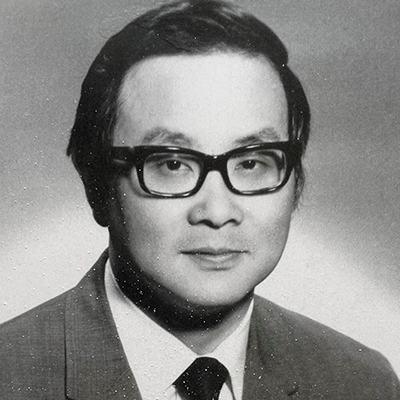 25/03/1934 - 27/09/2022
Tom was the oldest of 12 children and grew up in an era where the phrase 'multiculturalism' did not exist. Indeed, he grew up in the time of the White Australia policy. Nevertheless, he enjoyed his time at Wesley. One of his fondest memories was his English teacher, Lindsay Newnham, telling him he was a good student, but would be better if he could see better with his eyes. It was a big deal to buy glasses for Tom, as the family did not have a great deal of money. Needless to say, his grades got even better when his vision was improved.
Tom enjoyed football at Wesley, where as a rover, he was elusive when the phrase 'Get that Chinese bastard!' rang out from the opposition. He wanted to become an electrician, but his grades were good so his father persuaded him to do medicine. Interestingly, he was the third person of Chinese descent to enter Melbourne University Medical School. As usual, Tom set the example for others, and three of his brothers became doctors, as well as both his children, two of his grandchildren, and a number of his nephews.
After graduation, he worked as a General Practitioner in Thomastown. He had many fond memories caring for the southern European migrant families who often gave him food and taught him how to cook spaghetti. The local police knew him well and would wave to him to slow down in his speeding Monaro. Many years later, his son John (OW1979) was stopped for speeding on a country road. It so happened the booking police officer was delivered by Tom as a baby. John got off with a polite warning.
Tom often became frustrated that anything 'a bit complicated' was referred off to a specialist, so he decided to become a surgeon. This was no easy task as he had to study from 11pm to 3 am at night after doing his normal GP job during the day. After obtaining his Fellowship, he went to England and then returned to practise in Box Hill.
Tom contributed immensely to the Chinese community. He was a member of many Chinese societies and was actively involved in the building of the Chinese museum and setting up the first Chinese nursing home in Victoria. He transformed the Chinese New Year celebrations in the city from a small event to a large city-wide glamorous event. He was instrumental in getting the first Australian Chinese senator elected to parliament and went around country Victoria paying homage to the Chinese who were buried in the cemeteries. He sponsored poor Chinese children in rural China and set up a foundation there.
At the age of forty, he decided to learn Mandarin and Cantonese, as his family could only speak the village dialect, so he attended Chinese school with five- and six-year-old children. Many laughed at this initially but stopped laughing when he became fluent in both after years of devoted study.
He was involved in many activities. He ran the Beijing marathon in his late sixties, was an accomplished public speaker and a wine connoisseur. He spent many years caring for his ailing wife, Grace, performing most of the domestic chores. As with many in his generation, he rarely praised but could be critical. However, when both his children got into medicine at the same time, his broad smile was praise enough.
He will be missed by many, but not forgotten.
---
Contributed by John Leung (OW1979)