Founders' Day Dinner at Home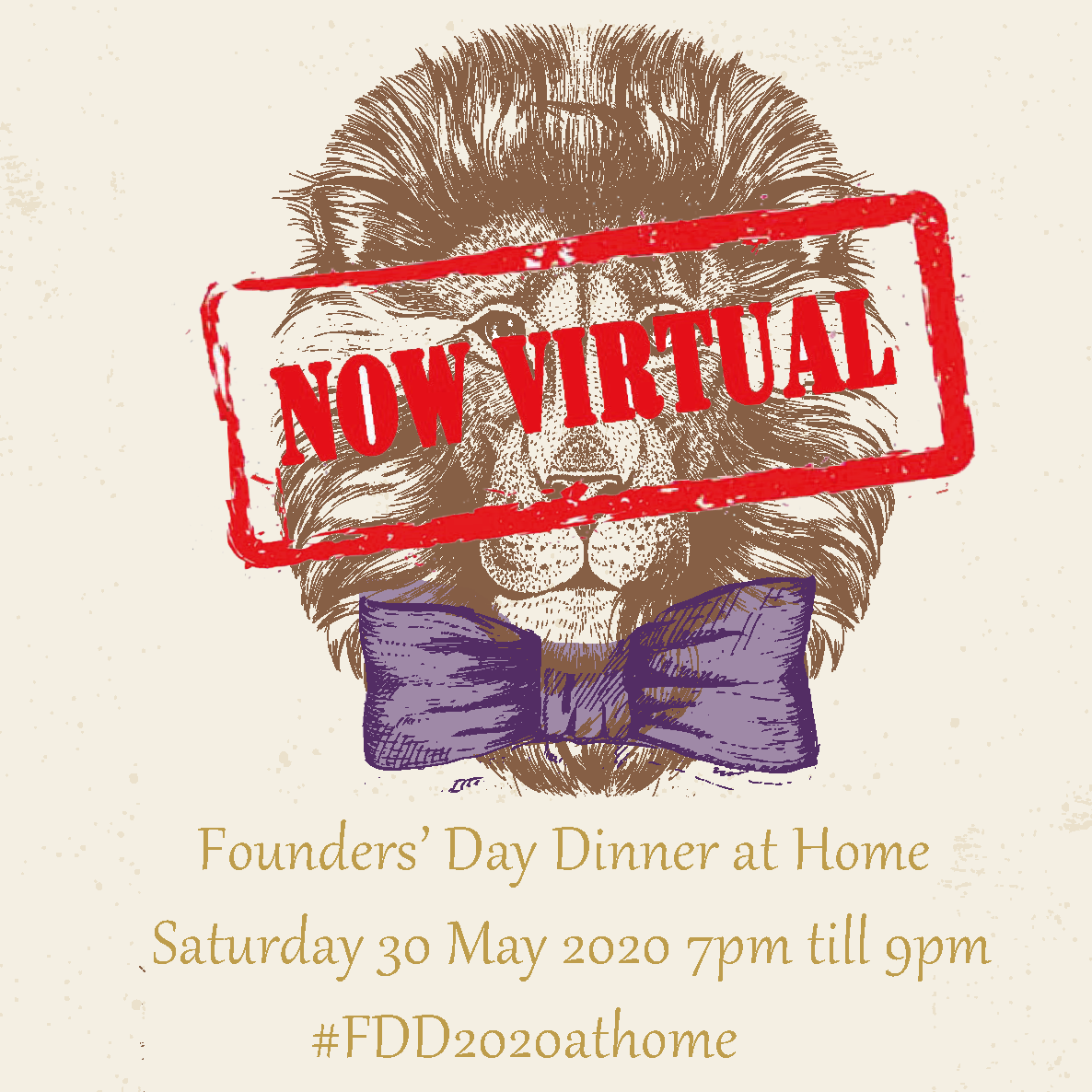 ---
While we can't gather together in person to celebrate the annual OWCA Founders Day Dinner, nothing is stopping us celebrating #FDD2020athome!
This year more than ever, it is important to look after one another, ensuring our connection to communities stays strong. We are delighted to invite you to this online virtual gathering on Saturday 30 May 2020.
Everyone has the opportunity to dress up, preferably Black Tie or Wesley blazer up top and come together. Formal proceedings will kick off at 7pm sharp with Quarantinis!
No matter where you are, or who you're with, let's all dine together! Your meal can be as simple or as grand as you like, we don't think our founders would mind. This is about a shared meal where all of us are one. Whether you're alone or living with friends or family, why not dress up, yourselves and your table, and make it special!
If you're tempted to indulge, we're thrilled to be able to support OW business by arranging food delivered to your door in Melbourne metro area by ordering dinner online #buypurpleandgold through Peter Rowland #peterrowlandau Delivery is at no charge!
Two courses for $70 pp
Three courses for $85 pp
Fantastic add-ons are also available so don't forget to check them out!
To see the menu and place your order:
Go to Peter Rowland website at peterrowland.foodstorm.com
Click on Account to create a new account, using the exact company name Wesley College Founders Day Dinner @ Home when prompted
This will take you to the exclusive Founders Day Dinner menu page.
Meals will be delivered on Saturday 30 May between 9am & 5pm and orders will be accepted up until 12pm Wednesday 27 May. For all enquiries please feel free to contact Peter Rowland on 03 9825 0000 or email info@peterrowland.com.au.
If you're looking for wine, you can't go past these 2 great packages from OW event partner Tellurian Wines. Choose from either Classic or Italian Founders Day 2 bottle packs by visiting Telurian Wines website at tellurianwines.com.au/wines. Enter fdd2020 for your $20 off coupon at checkout which covers delivery to the Melbourne Metro area and a drop more. For enquiries please contact Daniel Hopkins (OW1990) at Tellurian on 0431 004 766 or info@tellurianwines.com.au
So why not get your table together virtually? Connect with your friends and watch the formalities together - or even join up for an afterparty using the social platform that you prefer.
So register now for #FDD2020athome at and we look forward to seeing you (virtually) on the night.