Working your way through recruitment - A young OWs guide to impacting the job market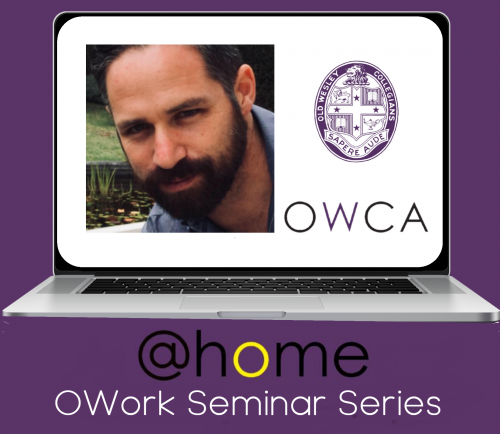 The world of work has changed dramatically over the last year, leaving those that were preparing to enter it in unfamiliar territory.
Join Rick Mayers (OW1994) as he explores key topics in the recruitment game such as the current environment, interview process, online interviews and personal branding, sharing his considerable knowledge of how to stand out from the crowd when it comes to landing that new job.
Rick, in his role as Associate Director at Mayers Recruitment, knows a thing or two about the changing face of employment, possessing a passion and in-depth understanding of the Not For Profit sector, in particular marketing and fundraising for community services, social justice, health and education.
This event will also appeal to any OW who finds themselves re-evaluating their potential.
A Q&A session with Rick will follow his presentation.

This is a free event but only 100 places are available.
This event is a Zoom Webinar. After registering, you will receive a confirmation email containing information about joining the meeting. If you have not used Zoom before, we recommend you join the meeting about 10-15 minutes prior to allow enough time to join.