A fitting tribute to Wesley in wartime
Students, staff and alumni gathered at the St Kilda Road Campus this week to unveil a plaque commemorating the extraordinary efforts and sacrifice of Old Collegians in World War Two. Following on from last week's Anzac Day tributes, the ceremony provided the College with a poignant opportunity for remembrance and reflection. 'This is a very real Wesley part of recognising the service of the men and women of that period,' said former Vice President of College Council, Philip Powell (OW1973). World War Two veterans Frank Burns (OW1942) and Bob Loder (OW1944), unveiled the plaque, which was hand-sculpted by Dr Ross Bastiaan (OW1968).
---
Dr Bastiaan spoke about the methodology of his work and the remarkable sacrifices made by Old Collegians in the war.
'We as a school lost the highest percentage of Collegians flying bombers over Europe in 1940 to 1945. The loss was terrible.
'It is with great pride that I hand over my work to the school, and I hope that the great work and sacrifice that our Old Collegians made is not forgotten,' Dr Bastiaan said.
The plaque is the first of three to be unveiled across Wesley College's metropolitan campuses, with Elsternwick and Glen Waverley campuses due to unveil plaques in the coming weeks.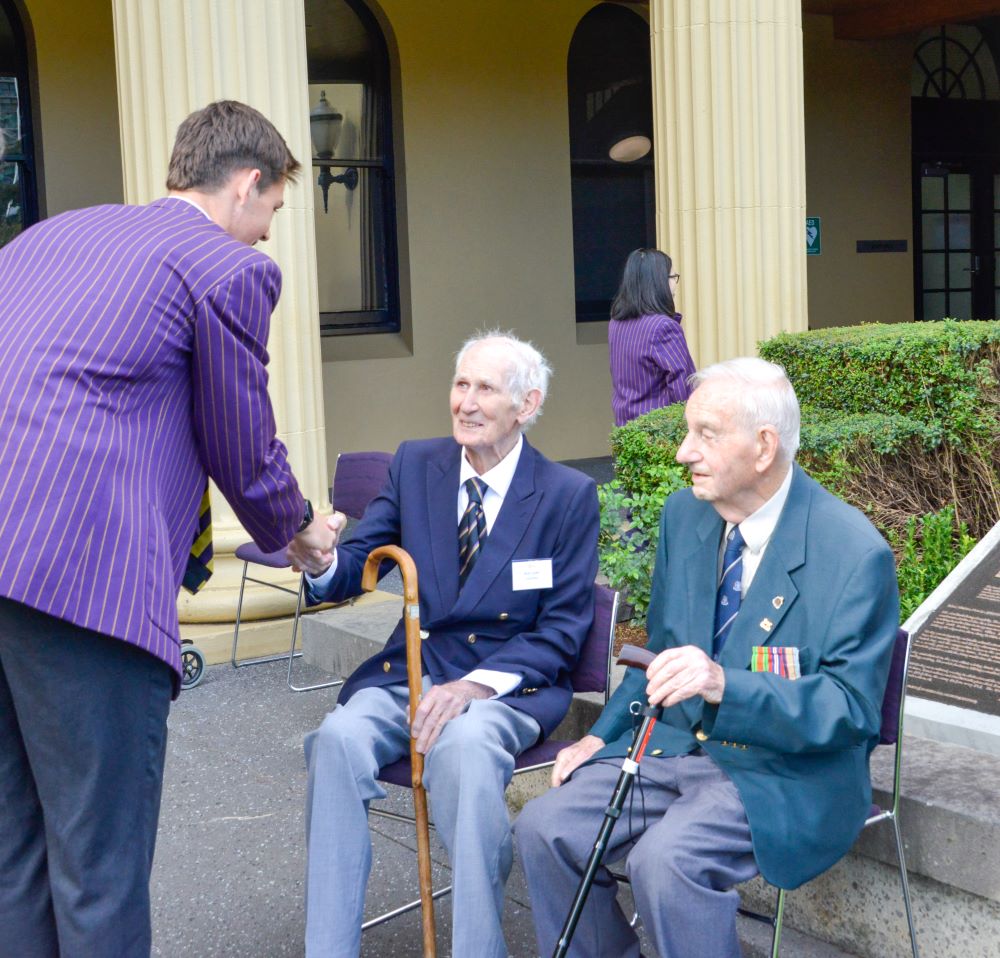 The College acknowledges the support of the Victorian Government and Victorian Veterans Council for the St Kilda Road plaque.