Celebrating gender diversity
Today we celebrate International Women's Day - a tradition which began over a century ago, where we honour the extraordinary social, economic and political achievements of women around the world.
Wesley College is proud to have produced some outstanding female alumni over the years, who have led ground-breaking careers in a diverse range of fields. With this year's International Women's Day theme set to focus on Women in the Changing World of Work, it is fitting that we reflect on the journey of some of our high-profile female alumni, whose contributions to their chosen fields serve as a great inspiration to future generations of aspiring female leaders.
---
Poppy King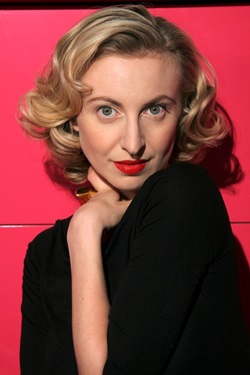 Poppy King (OW1989), founder and creative director of Lipstick Queen, is a well-known entrepreneur who rose to fame following the success of her first lipstick brand Poppy, which she established as a young Wesley graduate at the age of 18. By 1995 she was named Young Australian of the Year. Despite the challenges of being very young whilst in big business and facing some setbacks, she later emerged as a vice president of creative marketing for Estee Lauder Prescriptives. She then became a best-selling author and launched her successful Lipstick Queen brand. Poppy was an honoured guest at our sesquicentenary celebration in New York last year.
Lucy and Rosie Thomas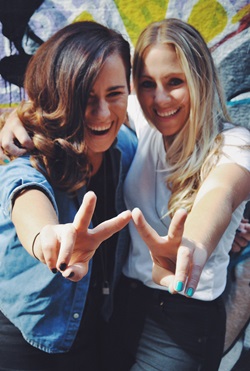 Since graduating from Wesley College, Lucy (OW2000) and Rosie (OW2003) Thomas set out to lead change in their community. Together they pioneered Project Rockit, a program which empowers young people to stand up against bullying and prejudice. Project Rockit embodies the timeless Wesley principle of Learning to live with, exploring powerful social themes such as diversity, respect, acceptance and leadership. In 2015, Rosie was recognised as one of Australian Financial Review and Westpac's 100 Women of Influence for their young leader category, and in 2016 Lucy was recognised in their Social Enterprise and Not for Profit categories. We are grateful to have Project Rockit run workshops at Wesley College for our middle years' students.
Pepa Randall
In 2017 we are watching "history in the making" with the introduction of the first-ever women's team in the Australian Football League (AFL). We congratulate Pepa Randall (OW2013) on being among the first to be drafted into the AFL, representing the Melbourne team. Prior to being drafted, Pepa played in the women's Victorian Football League for Eastern Devils, as well as representing the Bulldogs in a number of exhibition games. Following in the footsteps of the AFL, the Collegians Football Club (an affiliate of the Old Wesley Collegians Association) is thrilled to introduce their first women's team this year and to welcome Pepa as an assistant coach and mentor to the players.
Alicia Spittle
Dr Alicia Spittle (OW1994) is a highly-regarded associate professor, physiotherapy at The University of Melbourne, who has dedicated her career to the vital research of infants and motor impairments. Last year Alicia joined the ranks of other world-class leaders in her field to commence a National Health and Medical Research Council Career Development Fellowship, focused on making a real difference in early intervention and detection. The use of their innovative smartphone app will help thousands of parents to identify infants at a high risk of cerebral palsy and other neurodevelopment impairments early. Alicia has presented her research around the world, and has been published in the highest ranking journals of her field.
Coeducation is an integral part of the learning experience at Wesley. The College is deeply committed to fostering an inclusive learning environment where gender diversity and equality are celebrated, empowering young women to learn, lead and thrive in an expanded world. The successes of our female alumni set a wonderful example for young women everywhere that, through courage and determination, the greatest of ambitions can be achieved.