The OWCA Executive is a dedicated team of alumni from various backgrounds, who volunteer their time to give back to Wesley and their fellow OWs, enriching their alumni experience.
Our Executive's extensive experience equips them to provide expert support and guidance to the OWCA.
The Executive is responsible for:
organising and encouraging interest in OWCA events
managing and distributing funds throughout the OWCA
conceptualising and implementing innovative and relevant OWCA initiatives
reviewing and improving OWCA activities.
The Executive consists of office bearers and elected individuals to the positions of President or Co-Presidents, Vice President, Treasurer and general committee members across a number of portfolios.
Who's on our Executive?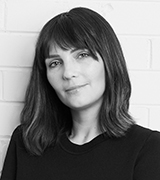 Kate Evans (OW1998)
Co-President
In her career as a communications professional, Kate Evans has more than 20 years of know-how across retail, fashion and lifestyle brands. With both extensive agency and in-house experience, she was responsible for launching Japanese apparel retailer UNIQLO into the Australian market. Prior to this, she was National PR Manager at iconic brands Sportsgirl as well as Target and has senior management experience at some of Melbourne's most well-known public relations and event agencies. Having 'never really left' Wesley since her final year as College Captain in 1999, she has had the pleasure of serving on the OWCA Executive committee multiple times over the past 20 years. Her favourite event on the social calendar, the annual Founders' Day Dinner, is a personal passion project that she will forever drive with the heart of a lion. If you could bleed purple and gold, then it's guaranteed that Kate does. #bleedingpurpleandgold
Contact Kate Evans: kateevans@kateco.com.au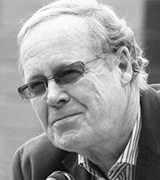 Jack Ayerbe (OW1963)
Co-President
Jack Ayerbe has served on the boards of several companies and institutions, including the human and animal health research and development company, Qbiotics. With a background in veterinary science, he recently participated in a cancer treatment drug research project by Qbiotics. After completing his degree in Veterinary Science at the University of Melbourne in 1968, he moved to a veterinary practice in Ireland where he was privileged to enjoy many historic, outdated and humorous experiences which became the subject of his first book, To Balina and Back. Returning to Australia, he established Newtown Veterinary Clinic in Geelong, which he still runs today. He has also been a regular radio commentator on animals. Jack has continued to be involved in many OWCA functions and events, with many stints on the Executive team, eventually becoming Co-President in 2017.
Contact Jack Ayerbe: jackayerbe@hotmail.com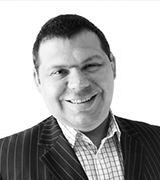 Chris Foster-Ramsay (OW1999)
Treasurer
Chris Foster-Ramsay is the owner of Foster Ramsay Finance, a multi-award winning finance broking firm based in Victoria's Yarra Valley. An expert in residential, commercial, development and plant and equipment finance broking and lending, Chris has more than 15 years' experience and built his career through roles at the coal face of lending, including at the National Australia Bank, GE Money and Connective. On the OWCA Executive, he oversees financial partnerships with our Investment managers and external auditors, and works with the OWCA Office team on day-to-day procurement, cost control and budgets. He is as heavily involved at Wesley College now as he was when a member of the Rowing and Drama programs at school.
Contact Chris Foster-Ramsay: chris@fosterramsay.com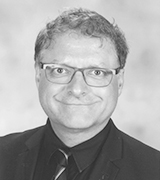 Ian Thomas (OW1982)
College Head, OWCA
Ian Thomas is the executive officer of the OWCA. He has held the position since the beginning of Wesley's sesquicentenary celebrations in 2016, following a career in public relations that includes Public Relations Officer, National Gallery of Victoria, and in marketing, working with national and international brands such as Cadbury Schweppes, Ford and L'Oreal. He brings extensive club management and committee experience from his role as Club Liaison Officer, Monash University, and various committee roles including four years on the OWCA Executive committee. His entrepreneurial background includes restaurateur and chef, having trained at historic Melbourne restaurant Marchetti's Latin, and the music industry and in design. He combines a love of Wesley history with the desire that the OWCA remain progressive and relevant for all alumni.
Contact Ian Thomas: ian.thomas@wesleycollege.net
Committee members
David Kennedy (OW1966)
Anastasia Malishev (OW1995)
Belinda Danks-Woodley (OW2004)
Rob Wilde (OW2004)
Tim Foster (OW2003)
Amy McAlister (OW2003)
Thomas Pewtress (OW2018)
---
Get involved
To get involved with the OWCA Executive team, contact Ian Thomas, College Head, OWCA, ian.thomas@wesleycollege.edu.au or +61 3 8102 6475